BACK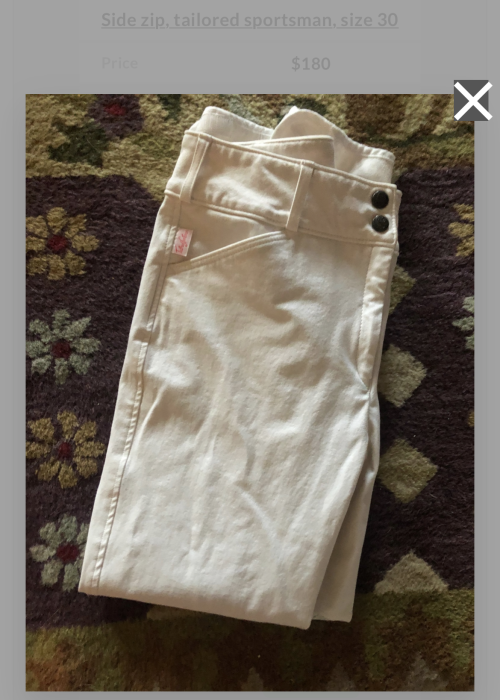 White tailored sportsman breeches
Tailored sportsman
Seller's Description: These pants are in near new condition with front zipper and Velcro ankle closings! This are perfect for that Sunday of winning the classics!
Size: 30
Price: $180.00
Condition: Very Good
Color: White
Style: Show Riding
Discipline: English
Seller Reviews & Information
5 Active Listings
1 Product Sold
Item was in great condition and shipped timely.